University of Buenos Aires (UBA) medical students will today hold a same-sex "kiss-off" protest on the stairs of their faculty to demonstrate their rejection of homophobic course material delivered as part of their study programme.
The class titled "Homosexual Crime" was given delivered as part of the faculty's Medicine and the Law course. It included the proposition that there are two types of homosexuals: "The psychopathic homosexual" and the "latent homosexual," with a special mention given to "the prostitute homosexual."
The prestigious faculty has suspended professor Gloria Ganci from her role until further investigations are completed.
News about the class went viral over the weekend, prompting outrage.
According to photographs a student took of a PowerPoint presentation, the class suggested "homosexual crime" happens because gay people have "an unstable emotional structure" and that the murders they commit are more violent and bloody than heterosexuals.'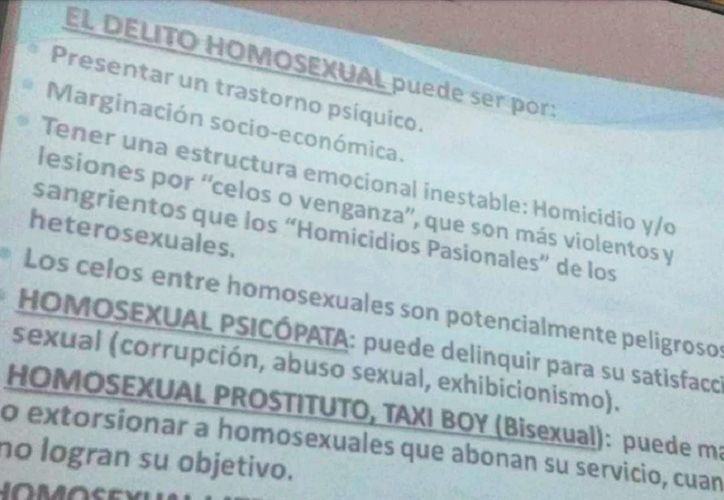 "It is not the first time we have complained about homophobic content in a Medicine Faculty class. This is content of an obscurantist nature that must disappear from education and public health, which must be scientific and secular," the UBA's student council said in a statement.
A separate group of students will protest on Wednesday at 2pm.
-TIMES
In this news